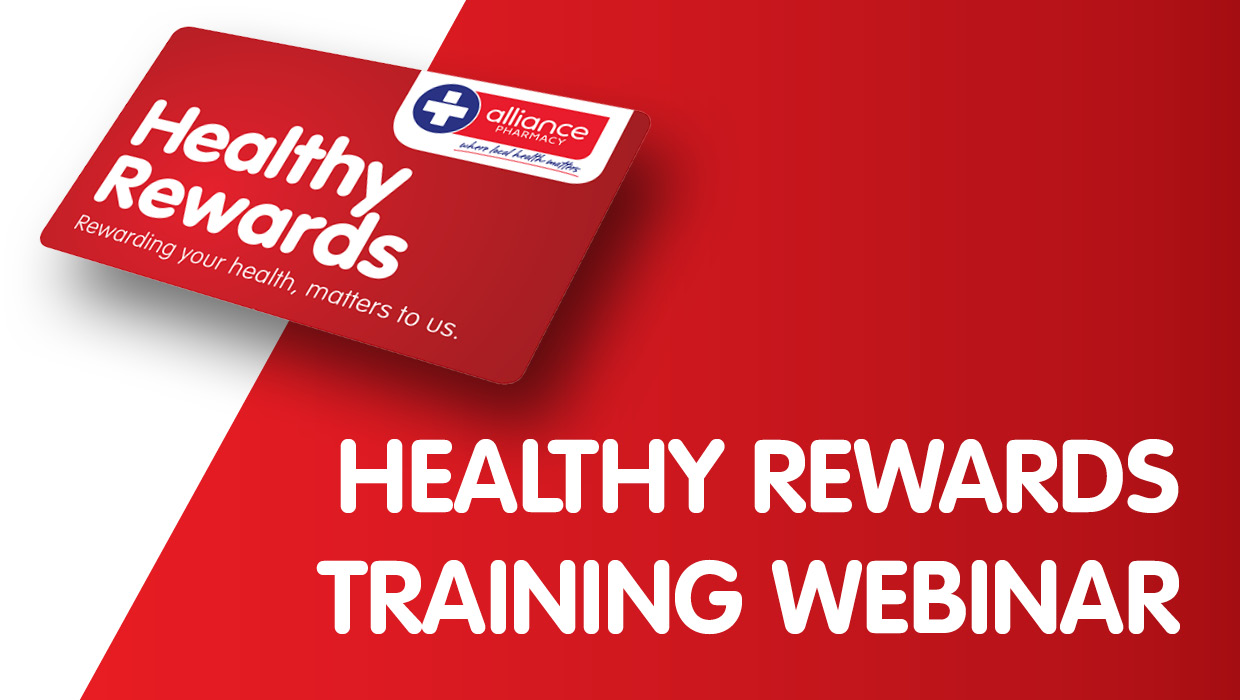 Register for the Healthy Rewards Training Webinar
Want to get the most out of your Healthy Rewards Loyalty Program to retain and engage your customers?
Join our training webinar with our Loyalty Program partner, Retail Akumyn.
This webinar is aimed at:
Increasing your confidence in navigating the Healthy Rewards Loyalty System on your POS.
Navigating and understanding reports available to you.
Helping you understand tools available to troubleshoot IT and other issues.
Helping you better use loyalty to achieve better retail outcomes.
Should you have any questions, please email us.