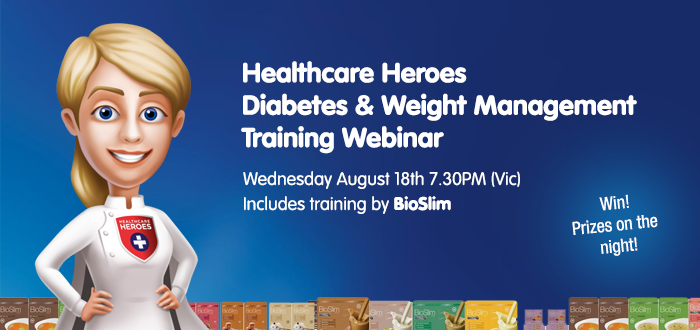 This webinar in the Healthcare Heroes Training Program is designed to build the skills and confidence of pharmacy staff in supporting patients with diabetes and weight management.
Learning Objectives include:
Understand the relationship between diabetes and weight management

Respond to product and symptom-based requests for diet, nutrition and weight-management products and services from customers presenting with different needs

Provide directions for product use and other information on lifestyle, self-care practices and support services
The session will also include training on the BioSlim weight management range of products.
This will be a great session to introduce how weight management products can be used for anyone who may benefit from them, and in particular people with diabetes with weight loss goals.
There will be prizes on the night for attendees, and a raffle prize for those who complete the training module question.