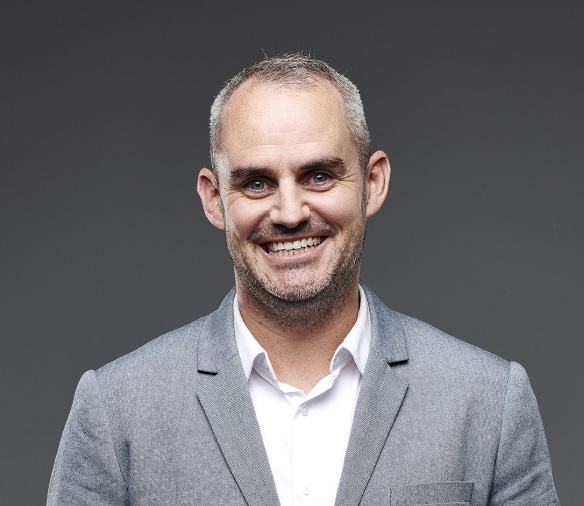 I live on the Sunshine Coast with my wife Lucy, also a pharmacist, and our two children.
I learnt that being a pharmacist was well respected and well-paid. I was also good at math and science, and best of all, I liked talking to people, so the job suited me perfectly.
I believe pharmacists are the hub of remote health and can make a huge impact on the health of their communities. It is a job that lets you work around Australia, getting to know communities.
I have been a pharmacist since 2004 and a co-owner of several member pharmacies in regional QLD and NSW. Lucy and I joined Pharmacy Alliance when we purchased our first pharmacy, Thursday Island Pharmacy, in 2012 , which we co-own with Simon Reynolds.
Both Lucy and I were locums at Thursday Island Pharmacy and the opportunity to purchase the pharmacy came up.  We sought advice from other pharmacy owners and ended up meeting Simon through someone else. The support from Simon and the team at Pharmacy Alliance was amazing and made the process of buying the pharmacy a lot of easier.
We are both confident pharmacist managers in dispensary, stock and staff management but not managing a business.  With Pharmacy Alliance, from day one as owners of Thursday Island, we had a budget and had access to a pharmacy business manager to help us manage the business this gave us a lot of confidence early on. 
Having a sounding board of people who have expertise from marketing to IT and knowing that the fundamentals are in place like KPIs and budgets.
"I believe pharmacists are the hub of remote health and can make a huge impact on the health of their communities."
Through the Pharmacy Alliance Partner program, Lucy and I have become part of a number of pharmacies across QLD and NSW. As a result, we have been able to gain access to several income sources and diversify our income.
With Partner pharmacies, the Pharmacy Group Manager is responsible for developing and implementing the pharmacy plan and budget each year. I am involved with reviewing and sign off with the other partner owners. I check in with the Pharmacy Group Manager and each pharmacy regularly.  This means I can spend more time with my family and focus on the strategic aspects of how the pharmacies are run.
It's great to be part of a group that is run by pharmacists that have similar values to mine, but each with different views, experiences and goals. It gives me class-leading support and allows me to contribute on a bigger scale to communities across Australia, especially in regional Areas.
Importantly, there is two-way communication. Not every solution suits every member – we are all in this together.