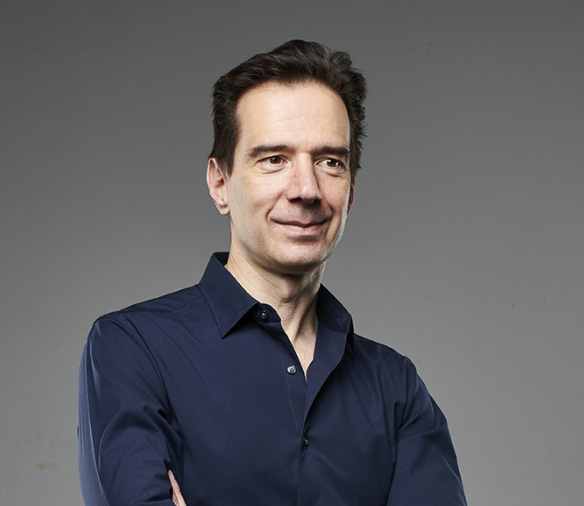 I live in Melbourne with my wife and three children and own and operate Bell St Pharmacy. I'm also owner of several member pharmacies across NSW, QLD, VIC and SA.
I was inspired by my local pharmacist when I grew up. I ended up doing work experience there. I loved the customer interaction side. I learnt how to build a rapport with customers from my father in his Milk Bar. I really enjoyed dispensing, and still do. Regardless of the number of pharmacies I own, I will always dispense and I will be carried out of the dispensary in a box.
I became a pharmacist in 1992, and bought my first pharmacy, Constable Pharmacy, in 1994. We then became Bell St Pharmacy after merging with our competitor.
I became a Pharmacy Alliance member in Feb 2007 when we my partners and I were ready to expand. We wanted to buy more pharmacies but we weren't getting the time of day from agents. I met Simon and he gave me the opportunity to invest in other pharmacies. I knew there were other benefits to Pharmacy Alliance, but my goal was to expand and I wasn't finding the opportunity to do so anywhere else.
What I love about PA is what Partner pharmacies get is available to other membership types, which I think is amazing. A great example of this is one of the Pharmacist Business Managers came out to give me hand with maximising my professional services income. It was a free service initiated by the Pharmacist Business Manager, it let me understand the income I was missing out on and they worked with me on a plan to get the income. Also, I received helped in re-launching Bell St Pharmacy when we branded Alliance Pharmacy with posters, bags and getting the word out to the public. I've also had marketing assistance with one of my other pharmacies Fish Creek Pharmacy.
You have access to a toolkit of services – support with the dispensary matrix, marketing, professional services and how much you use is up to you, which from an owner operator point of view is great.
It would be more difficult running an independent pharmacy and investing in other pharmacies without the help of Pharmacy Alliance. In an independent pharmacy, the pharmacist is usually too busy to look at other things that can move the business into top gear. That's where you need experts.
With my Partner pharmacies everything is done for you. I get reports once a month to review and that's all I do.
At Bell St Pharmacy we work off the matrix to maximise the profits of the dispensary. For the front of shop, I have left that up to my retail manager to work with the Pharmacy Group Manager to maximise profits. My retail manager also attended Retail Boot Camp and she came back energised and applied what she learnt to improve sales and GP by recommending the right product mix to our customers.
I like the support network i.e. the alliance side of Pharmacy Alliance. Firstly, knowing the Member Support Office is there if and when I need it. Secondly, I have been fortunate to be part of a network of pharmacists within the group and I would not have met some of these pharmacists under those circumstances. I love that I can tap into their experience, I like sharing stories and seeing where I can improve or where they can improve.
The most important aspect is knowing that there are people there to support me. With more than 600 members in the group, Pharmacy Alliance knows what systems run best in a pharmacy and can apply them across the group. Fundamentally, knowing I'm not alone is the most important aspect of being a member.