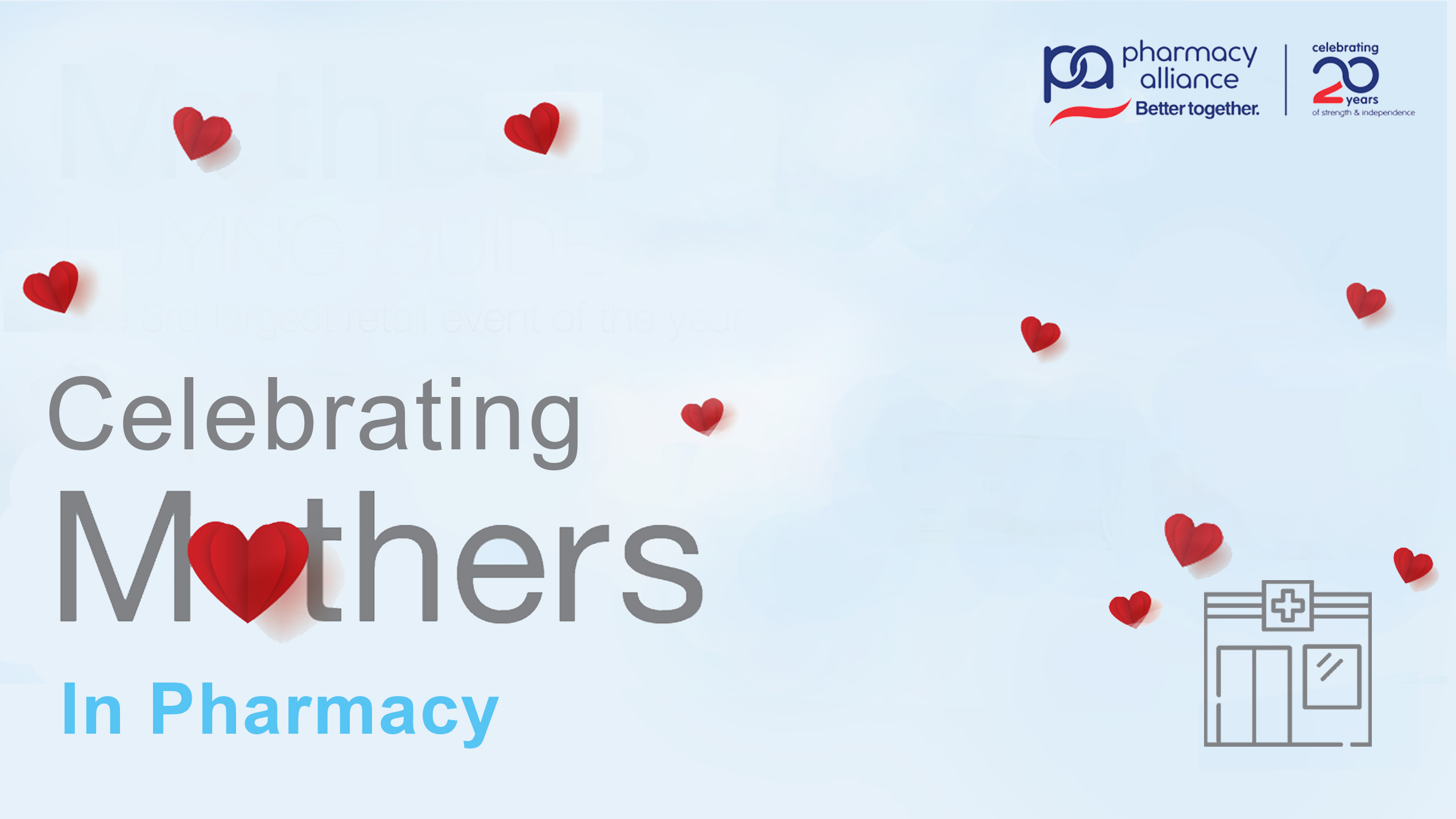 This Mother's Day we wanted to celebrate all the hard-working mothers in Pharmacy and around Australia. Catherine Chiu from Hoopers Centre Pharmacy in Toowoomba sat down with us for an interview to discuss the challenges and joys of being a mother while owning and running a Pharmacy. 
Tell us a little bit more about Mia. 
Mia is 17 months old and a very sweet girl. 
When did you return to work after having Mia? 
When Mia was 3.5 months old
Does Mia enjoy working in the pharmacy? (tell us about her baby boss badge)
She loves working in the pharmacy for sure. All the customers would come up and greet her, she would wave and give them smiles. She 'helps' out with our everyday work- pushing baskets, 'tidying' the shelves, 'sorting' script baskets and working on dispensing 'stickers'. 
What's the biggest challenge when juggling mum duties and your career?
I think it's finding time to do everything- being able to work, spend time with Mia and manage the business. I've reduced my working days from 6 days a week to 3 days a week and now 4 days a week so I can spend more time with Mia outside of work. As a result of that, I've also worked from home on many occasions for bookwork and stock management etc. I am grateful to have a good team of staff to support me, especially in the early days when there were constant breastfeeding and nappy change.
What advice can you give to other working mums?
Believe in yourself, you can do it, you are doing a great job. Enjoy every moment. I often have mum guilt because I didn't do things like some of my other friends do with their children but I guess the most important thing I often remind myself is that it's our first time being mum and baby so it's a forever learning curve for us- there's no right or wrong. Welcome, all support around you. I am blessed with a wonderful team of staff and a supporting family. My dad also comes in and helps me babysit regularly. Customers often tell me what grandpa and Mia are up to playing outside of the pharmacy.
What is one thing your mum taught you that you will never forget?
I grew up in my parents' pharmacy like the way Mia did and hence the influence on me today? My mother was a very hard-working woman and dedicated herself to the family. Her love for us children had been selfless and something we always remember. 
Any other comments?
One team member mentioned to me one day how she noticed the customers all behave differently when Mia is around even the elderly men that are usually serious. I am glad Mia has the ability to bring happiness to more people and bring out the 'child' side for many adults.