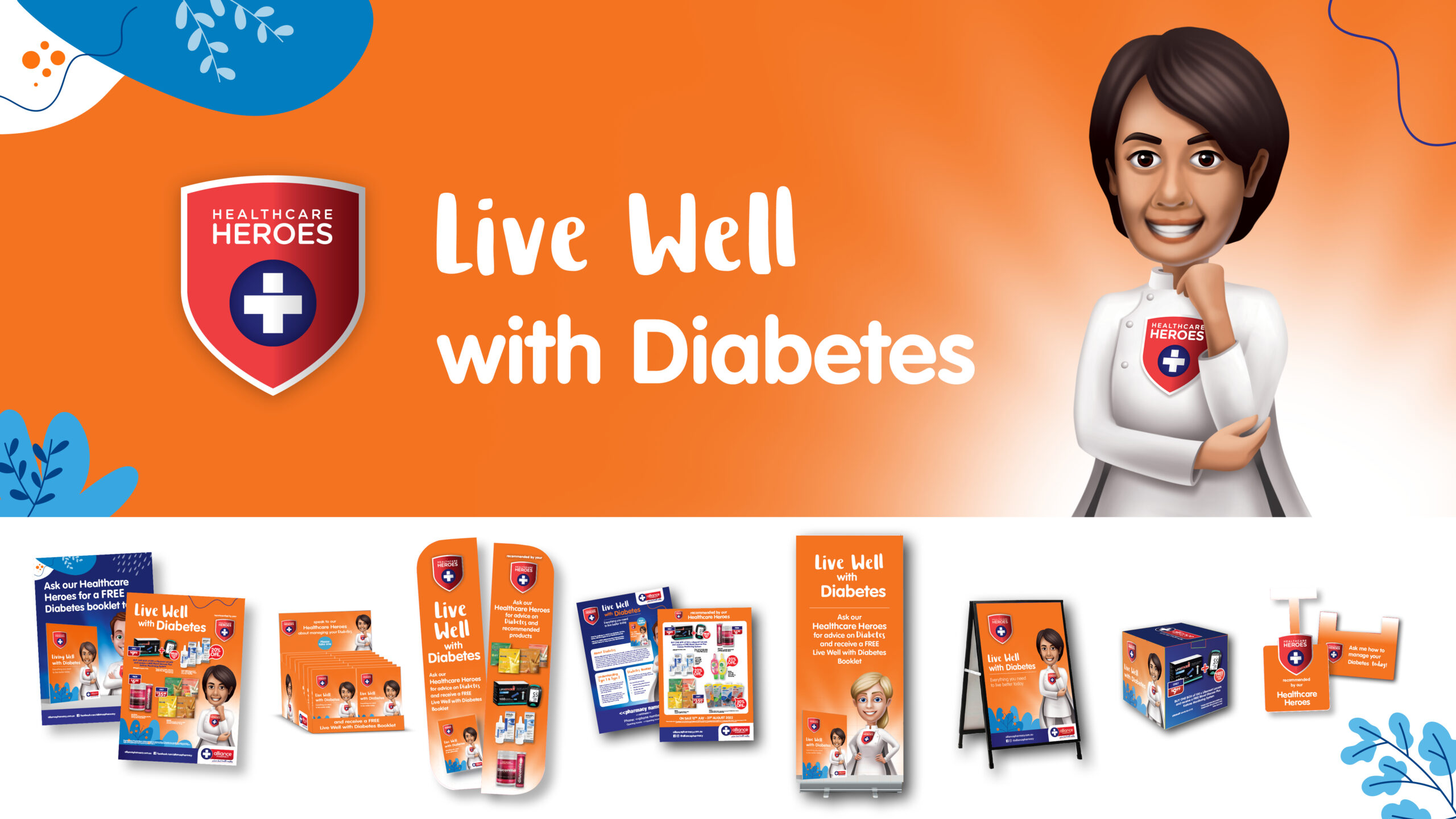 Posted on
8-week advice program to help people live better with diabetes
In line with Diabetes Awareness week (10-16 July), We're delighted to have launched the Alliance Pharmacy Healthcare Heroes Live Well with Diabetes program.
With 65 thousand Australians diagnosed with type 2 diabetes last year, a 5% increase from the previous year, This program will help support independent pharmacies to grow as it is designed to provide customers with advice on how to manage through consultation with their pharmacist.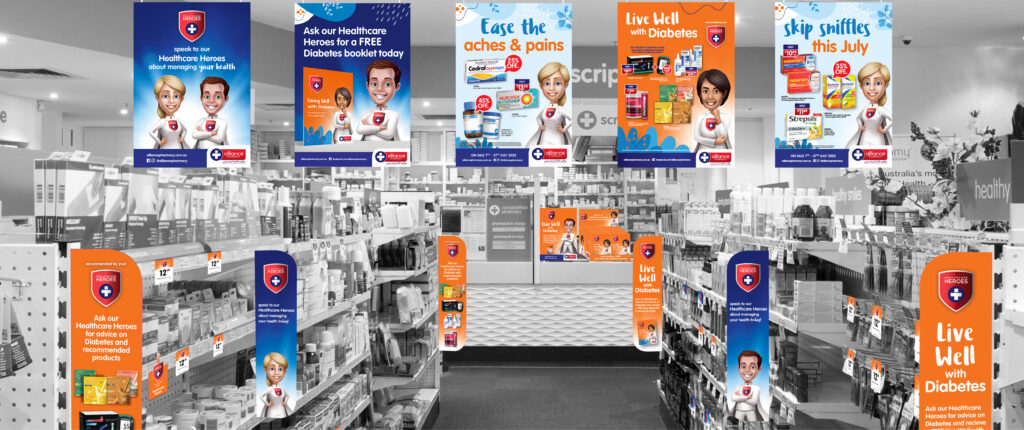 Diabetes in Australia is one of the most serious and costly health conditions with over 1.4 million Australians suffering from diabetes, and of that 1.2 million are suffering from type 2 diabetes.
Nimfa Martinez, Chief Marketing Officer at Pharmacy Alliance says "off the back of the increasing numbers of diabetes in Australia it's our role as community pharmacies to support and provide healthcare to create healthier communities. That's why over the month of July & August we will be running an 8-week program to support anyone living with Diabetes."
In partnership with Arrotex, AFT Pharmaceuticals, and GlucoseZone, a lifestyle and fitness app, Pharmacy Alliance have launched Alliance Pharmacy Healthcare Heroes Live Well with Diabetes to support those suffering from Diabetes. A key component of the program is the free Diabetes advice booklet, available at participating Healthcare Hero pharmacies, which includes everything customers need to live better, including advice on blood glucose monitoring, tips on managing diabetes, eating & lifestyle plans and healthy recipes as well as recommended products to support Diabetes.
Fady Beshay, Lakes Esplanade Pharmacy Owner/Working Partner, and one of the participating Alliance Pharmacy Healthcare Heroes is thrilled to be able to provide these services to his local community.
"Patients are invited to set health goals with the pharmacist based on weight management and blood glucose control and patients will receive a free booklet and three consultations across the 8-week period with the pharmacist to discuss the progress of their goals."
"The initial consultation includes base measurements of waist circumference and current blood glucose level test. Patients will receive the lifestyle booklet and free access coupon to the Glucosezone app to have their very own personal trainer, and diet support from their mobile phone. And the best part is that we offer this service for free."
"It's very rewarding when you get to provide a free health service to your patients that really can make a big difference in their wellbeing and lifestyle to help create healthier communities. Being a health destination pharmacy has helped our pharmacy build customers for life".