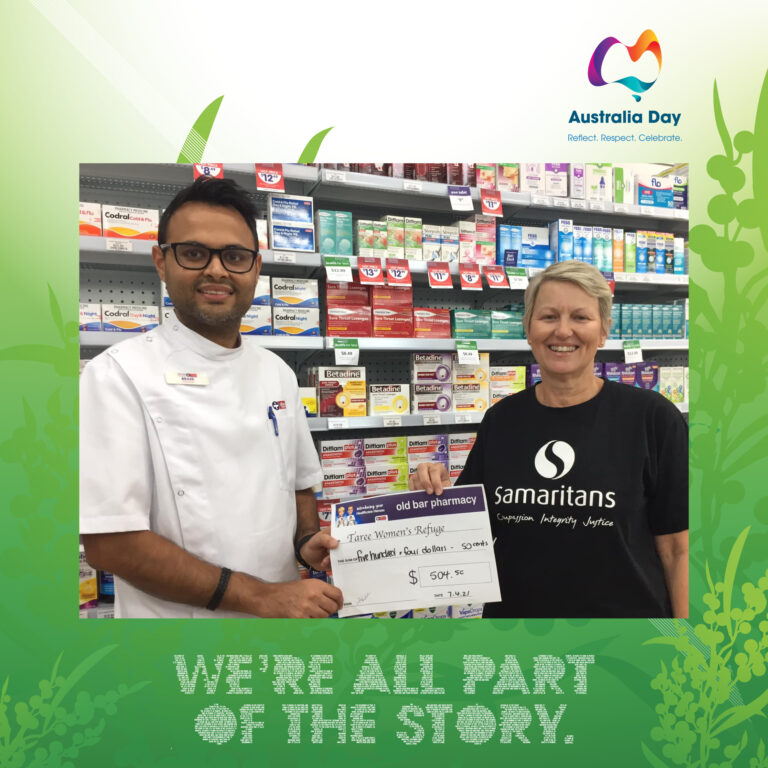 To mark Australia Day we asked Akash to reflect on 2021 and tell us about his hopes for his community for 2022.
I studied the industry of pharmaceuticals and manufacturing in India and had a chance to come to Australia.  My wife and I were excited to come to Australia in 2010, where I did my Master of Pharmacy from Newcastle. Then I did my internship where I was lucky enough to have a very good mentor who taught me the right way. After finishing my internship, I moved to Old Bar and it's been seven years, nine years as a practicing pharmacist. On Australia Day it will be 7 years since I've become a citizen of Australia as well.
"Old Bar is a beautiful town with a population of roughly 5000 people in a tight-knit community. When we had bushfires and floods, all of the people come together. That's the Australian spirit – mateship.  With me being here for 7 years it's now my home and I feel that my family is part of the town now."
2021 was a roller coaster ride. Old Bar Pharmacy was one of the first pilot pharmacies that was approved for vaccinations in NSW. Being a one pharmacist town, we have passed 4000 vaccinations since we started. Which is pretty good for a town that has got 5000 population. So what I'm proud of is my team, my pharmacy, and where the profession is going.
I have had people travel from an hour away just to get vaccinated because they could not get to the doctors.  It was a great feeling to hear words like "thank you so much", "we appreciate what you do for us", "thank you for protecting the community". That keeps you motivated and keeps you going.
"I hope this year that COVID becomes a thing of the past. We now have to live with it and I want to help my community to manage it so we minimise the risk of them getting very ill from the virus."