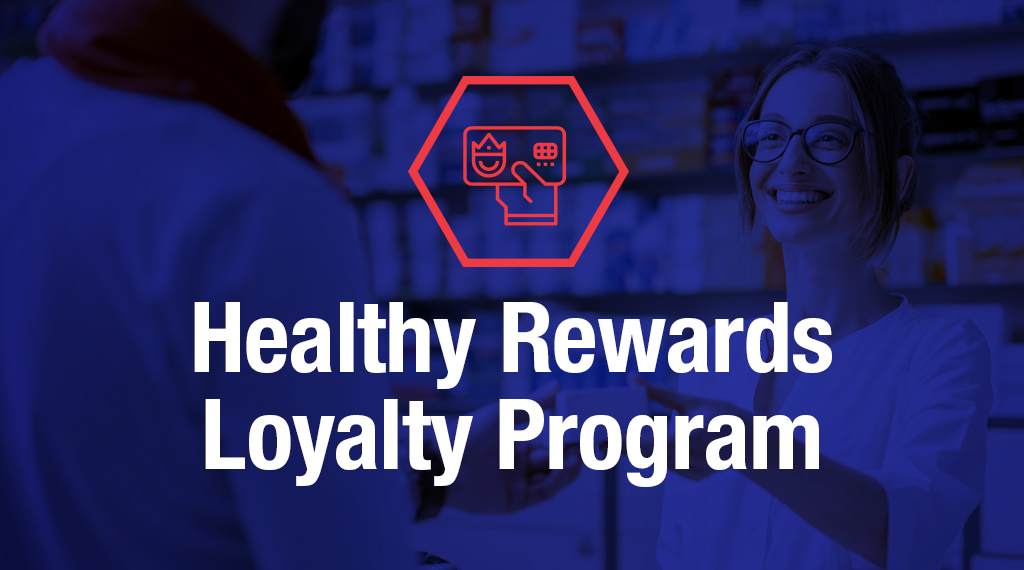 Posted on
Australians love being rewarded for loyalty.
Did you know that 59% of Australian consumers believe businesses need to have a loyalty program in place in order to keep them satisfied and loyal?* 
Did you know that 89% of Australians over the age of 18 are enrolled in at least one loyalty program?**
Healthy Rewards is a loyalty and rewards program that gives your customers a compelling reason to choose your pharmacy over your competitors.
Healthy Rewards allows you to give immediate rewards, as well as communicate directly to key customers, based on their demographic and purchasing patterns.
The program has built-in loyalty communications (welcome, birthday and key promotional emails) ensuring you communicate with your customers regularly.
Benefits of Healthy Rewards for your pharmacy:
Overcome margin squeeze created by discounters and PBS changes.
Increase spend per visit and improve customer loyalty to your pharmacy.
Gain a better understanding of what your customers want by analysing key trends and purchase patterns.
Develop a strong customer database to help drive retail decisions and enable effective and targeted marketing campaigns.
The ability to influence your customers' purchases.
Increase average spend per customer.
Increase frequency of visitation.
Need more information? We're here to help. Talk to your Pharmacy Group Manager today, email us or visit the Member Support Hub.
Source:
*Actual Healthy Rewards data as at November 2020.
**For Love or Money May 2019 research.