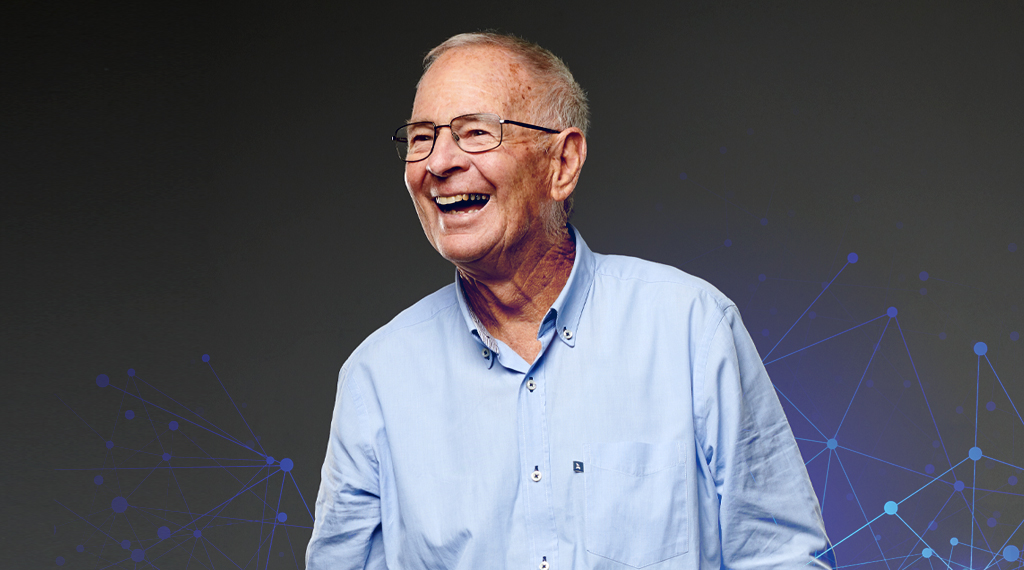 Posted on
In Memoriam: Bob Reynolds
In Memoriam:
Robert Norman George Reynolds
5.7.1941 – 9.11.2020
On 9 November 2020, the Pharmacy Alliance family suffered a terrible loss. It is with heavy hearts that we mourne the passing of Robert (Bob) Reynolds.
The founding father of Pharmacy Alliance, Bob started his career after graduating from Pharmacy College in 1964. Following short stints in Perth and Melbourne as a working pharmacist, he he purchased his first pharmacy in 1968 in Albany, Western Australia, the birthplace of Pharmacy Alliance, to start and establish his pharmacy career.
Bob and wife Elaine became proud parents of Simon and Adam, setting the foundation for a strong pharmacy family. At this time, Bob already had two pharmacies in Albany and Elaine was the retail manager – no ordinary retail manager though. She filled roles as bookkeeper, business manager and mother. Simon loves to tell anyone that will listen the story of how he grew up in a dispensary and that it was inevitable that he would become a pharmacist.
Bob is remembered as an extremely proud and passionate pharmacist. He was a prominent figure at many Pharmacy Alliance member meetings and conferences. He loved meeting like-minded pharmacists and hearing their personal and professional stories and was never shy to offer candid and honest advice. However, his advice was always delivered with kindness, sincerity, compassion, and care.
Everything Bob did and said came from the heart. Apart from his love for his family and the pharmacy industry, he was an avid cricket fan. He loved to watch any form of cricket – whether it was Western Australia or the Australian cricket team – he loved a good chat and debrief about his passions.
Our deepest sympathies and condolences go out to Elaine, Simon, Adam, and the extended Reynolds family.
Should you wish to share a message with the family, please feel free to do so here.