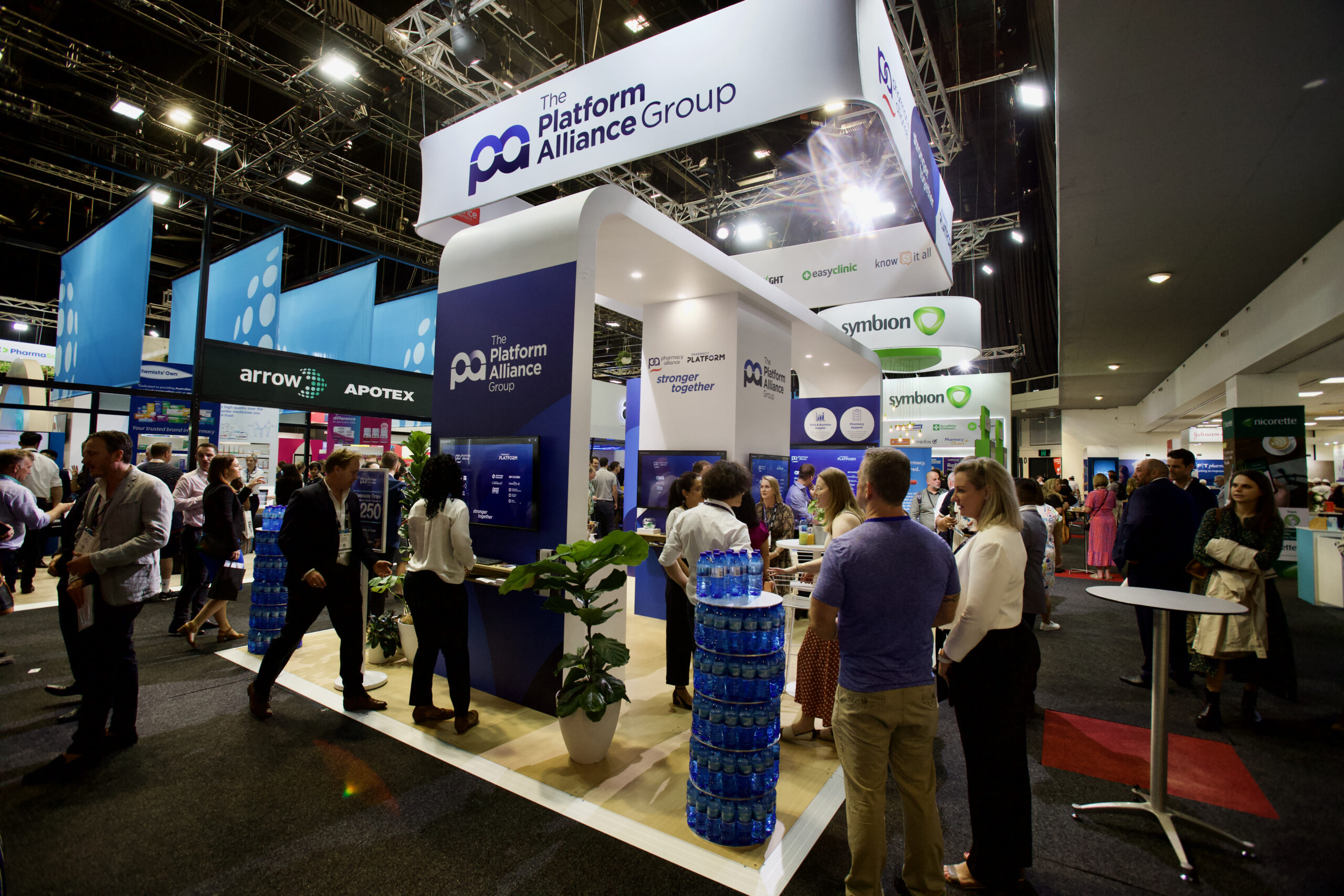 Posted on
The all new 'The Platform Alliance Group' creates a buzz APP2022!
There was a great buzz at The Platform Alliance Group (PAG) stand at APP2022 as our Pharmacy Alliance and Pharmacy Platform teams came together to showcase their knowledge and expertise to the industry, members, and clients.  We brought together our consumer facing brands Advantage Pharmacy, Alliance Pharmacy, Chemist Discount Centre and our service brands Pharmacy Catalyst, Pharmacy Alliance, BuyITRight, KnowITAll and we delivered mini-sessions at our stand to educate everyone who wanted to learn more.
Our amazing pharmacists and industry partners have been in forefront of healthcare during COVID-19 and it was a great environment to reconnect and share stories at the APP2022 exhibition and at functions, as well as listen to some great insights during sessions.
Krysti-Lee Rigby, our Pharmacy Programs and Services Manager at Pharmacy Platform delivered a great workshop on change management and health services.  We now operate in a fast-changing world, so this workshop covered some crucial skills and pointers for pharmacy owners and managers.
This year our Pharmacy Catalyst member Cooleman Court Pharmacy took the honours of Pharmacy of The Year and Excellence in Professional Innovation Award, well deserved recognition for Brooke, Brad and the team.  We were also very proud to have had two finalists in the prestigious Pharmacy of the Year 2022, Karen Carter Chemist, and Cooleman Court Pharmacy.
At the PAG sponsored APP2022 panel session facilitated by Dave Fenlon PAG CEO 'The Future of Community Pharmacy in a post COVID world' it was unanimously acknowledged that community pharmacy has adapted, built some valuable goodwill with their communities and has shown that we are crucial to the future of health for all Australians.
APP2022 was a significant milestone for The Platform Alliance Group, and we look to sharing more of how we will continue to shape the future pharmacy and help our members, clients and partners create healthier communities.